The Young IFA Network (YIN) was established in 2005 with the aim to increase the participation of tax professionals in IFA during the early stages of their careers so that they can develop meaningful and long-lasting relationships with their peers from across the world.

The YIN Committee and YIN Representatives assist to develop, propose and implement various activities at the Branch, regional and global levels of IFA.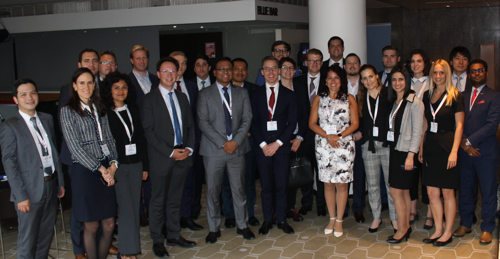 YIN Branch Representatives London Congress
While the YIN events are primarily intended to attract members aged 40 and under, all participants are more than welcome to attend. If you are interested in getting involved in YIN activities, please contact the YIN Chair, Ignacio Gepp.
YIN activities
Check out the Calendar to find out all about the YIN activities worldwide.
Watch back the YIN Round table discussion between YIN Mexico, YIN Canada and YIN US, on "Taxation on Blockchain" which took place on 25 August 2021: "Taxation on Blockchain" 
Also, you can check the Summary of YIN activities at the Branches in 2019/2020.