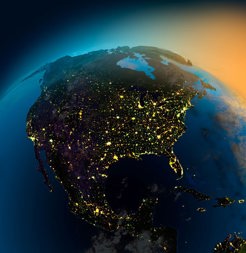 IFA USA's Annual International Tax Conference will be held virtually on April 22 and 23, 2021, with substantive sessions for a few hours each day on international tax topics, featuring prominent speakers from private practice, the corporate world, and government.
We have invited speakers from the IRS and Treasury, as well as a governmental keynote and fireside chat with high level tax policy officials. We will have a broad array of seasoned and diverse private sector speakers, including a panel of corporate tax directors. The sessions are bound to provide a unique experience and high-level of sophisticated insight on international tax matters for attendees during our two day program.
49th Annual Conference of the USA Branch of the International Fiscal Association
Thursday, April 22 and Friday, April 23, 2021
Conference Venue:
This will be a virtual conference.